Hand in Hand for a Greener Footprint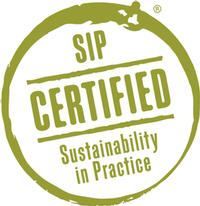 Tolosa's vineyard, Edna Ranch, is sustainably farmed and Sustainability in Practice (SIP) Certified. Sustainable farming is a scientifically-based, comprehensive system that focuses on being environmentally friendly, socially equitable, and economically viable. Tolosa participates at the deepest level, which requires the third-party SIP certification. Cover crops are used each year to add nitrates back to the soil, aid in integrated pest management and preserve the soil's ability to absorb water. Every drop of water is reclaimed and biologically processed for careful, precise application in the vineyard at key times through drip irrigation. All winery waste, including grape seeds and skins, is recycled, composted, or otherwise recovered. We use tools designed to do multiple tasks at the same time; this minimizes the number of tractors traveling through the vineyard and significantly reduces fuel, soil compaction and erosion.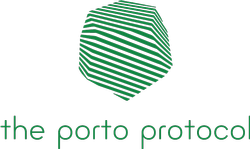 Tolosa is a distinguished Signatory of the Porto Protocol, which is an open platform of governing bodies designed to maintain the continuous commitment of combating climate change within the wine industry. By pledging our loyalty to the environment we are promising to continually enhance and expand our sustainability practices, as well as make such practices and progresses publicly known to hold ourselves accountable.
Tolosa hosts an annual food drive and campaign to raise proceeds benefiting The SLO Food Bank in honor of Hunger Awareness Day the beginning of June. The SLO Food Bank's Hunger Awareness Day is a county wide event to inform our community about the devastating effects of hunger in SLO County and to raise funds to support the SLO Food Bank's hunger relief efforts. With the help from our guests and employees we were able to meet our goal by filling barrels of canned and non-perishable foods as well as donate funds to help make a difference for the hungry.