Voyages of Discovery
Vintner Robin Baggett returned to Edna Valley almost 40 years ago with a law degree and cowboy dreams of owning a cattle ranch like his grandfather. Having graduated from Cal Poly in 1973, he knew the area. He bought a historic ranch in the valley and began running cattle, but the cold Pacific wind and limestone soils made him realize he was on a different kind of frontier – one for world-class cool-climate Pinot Noir and Chardonnay. Being in a region with a grape-growing history that stretches back to the 18th century, when Franciscans at Mission San Luis Obispo de Tolosa produced some of California's first wines of distinction, planting wine grapes was a natural choice. Robin and his partner Bob Schiebelhut began planting vineyards in 1988, adding several other historic family ranches in the valley over time. Together with Jim Efird, now retired, they founded Tolosa in 1998. Robin's passion for wine making was born, and his wine journey began.
In 2006, Robin embarked on the next stage of his adventure. Together with Michelle, who would become his wife, he founded Alpha Omega in Napa Valley, with the vision of creating world class Bordeaux wines. Working with winemaker Jean Hoefliger and procuring prized grapes from the many appellations of Napa Valley, they have established a winery that handcrafts finesse-driven, complex and balanced wines expressing the aromatic profile of the best Napa Valley has to offer.
Intrigued by the idea of creating Burgundian wines that express the same passion for excellence as the Bordeaux wines made by Alpha Omega, in 2015, Robin introduced our Napa winemakers to his home of so many years, Edna Valley - and Tolosa. The next chapter of Tolosa began....
There's a revolution stirring in California winemaking. A move to overthrow the technical and tactical approach in favor of a more artisanal expression that allows the true nature of place to shine through. Vintner Robin Baggett has entrusted winemaker Frederic Delivert with the expression of Edna Valley through the wines of Tolosa.
Maybe it was destiny. Tolosa is named after the Mission San Luis Obispo de Tolosa, the mission dedicated to Saint Louis, Bishop of Toulouse. Frederic hails from Toulouse, France, and received his master's degree in agricultural sciences in 1995 from the Ecole Supérieure d'agriculture de Purpan (ESAP) in Toulouse. He discovered California while getting his degree, during an internship in Alexander Valley in Sonoma County. He came back for another harvest at Newton Vineyard in Napa Valley in 1997 and stayed in California. His career path has allowed him to make wines for distinguished wineries in many of the subappellations of Napa Valley, including Rutherford, Oakville, Yountville, Howell Mountain, and Mt. Veeder, as well as in the Sonoma Coast and Red Hills Lake County AVAs. His fascination with differing soil compositions and the impact of local climates has led him on a pursuit to understand how these factors influence the resulting wines.
Frederic began collaborating with Robin Baggett and Jean Hoefliger on wine projects in 2009. He was introduced to Tolosa and Edna Valley just in time for the 2017 harvest. He immediately perceived that the combination of Pacific influences and unique soil compositions of Edna Valley provide an incredible palette for very special wines. Fred is continually exploring Tolosa's estate vineyard, Edna Ranch, and discovering more facets of its exceptional character. He is passionate about crafting balanced, complex, and nuanced Pinot Noirs and Chardonnays which express the singularity of this marvelous terroir.
Tolosa partner and consulting winemaker Jean Hoefliger has been on his own journey to uncover the secrets of terroir in disparate parts of the globe. Jean's mix of scientific training, passion, and obsession with craft has made him one of the true voices of the New California wine revolution.
Jean was born and raised in Switzerland, and after receiving his degree from the Swiss federal school of Changins, he worked in Switzerland, Bordeaux, and South Africa at the estates of Chateau Lynch-Bages, Chateau Carbonnieux and Meerlust. He then moved to California, spending five years as the winemaker at Newton Vineyard before joining Alpha Omega. As the consulting winemaker for Tolosa and Alpha Omega, he is creating wines that are a remarkable mix of Old and New World and recognized as some of the finest representations of the terroir that is Napa Valley. He also is continuing to pursue the artistry of world-class Pinot Noir that distinguished his tenure at Newton, Hartford Family Winery and Armanino Family Cellars, and during his early studies at the Fonjallaz family's Swiss vineyards.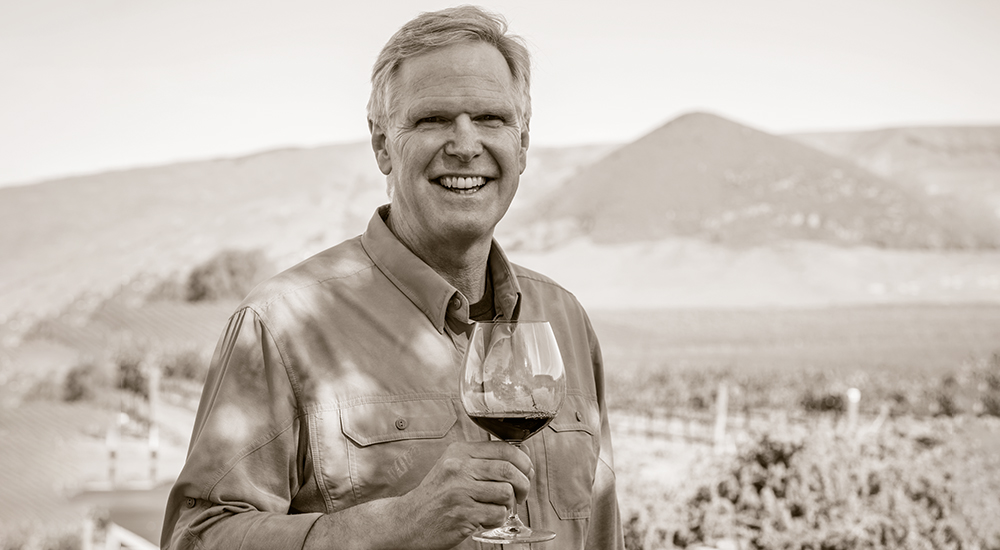 Tolosa proudly partners with Master Sommelier Bob Bath. Bath passed the Master Sommelier exam in 1993, becoming one of the first 25 Master Sommeliers in the United States.
Bath, like Robin Baggett, played baseball at Cal Poly and graduated from the university in San Luis Obispo. It was at Cal Poly where wine sparked the interest of Bath, a third-generation Californian who was born and raised in Davis. As a collegian, he discovered his love of wine while working in fine dining restaurants during the summers. Over the last 30 years, Bath has worked in virtually every aspect of the restaurant and wine industry. After managing high profile restaurants and wine programs for almost 10 years, he spent the next decade as National Sales Manager for Shafer Vineyards in Napa Valley. In 2000, he started his own company, Robert Bath MS – Wine Education and Consultation. Since then, Bath has worked with more than 30 high-profile companies, including The French Laundry, Duckhorn Vineyards, Charles Krug, Crystal Cruises, Taj Hotels, Kendall-Jackson and Uptown Network.
He joined the CIA at Greystone in Napa Valley as an adjunct professor in 2004 and took a full-time position in 2010. He has been instrumental in the development of the Wine and Beverage Graduate Certificate program, the first college graduate-level wine and beverage program of its kind in the United States, along with the CIA Sommelier Summit, which launched in 2015.
The partnership with Bath underlines Tolosa's commitment to continually elevate the knowledge of our team members and to educate the wine community about the special place of Edna Valley.