Tolosa Barrel Bash: Hoops & Staves 2020
Sunday, May 31st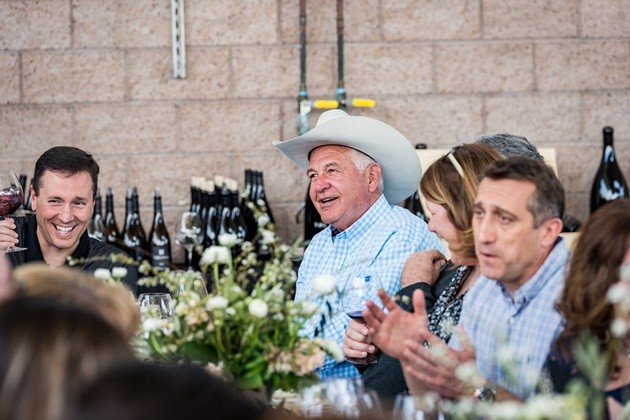 Tolosa's Barrel Bash: Hoops and Staves 2020
Sunday, May 31st
11am – 2pm
Join Winemaker Frederic Delivert, vintner Robin Baggett, and your favorite Tolosa hosts as we share the highly anticipated first tastes of the 2019 Single Vineyard Pinot Noir and Chardonnay wines. Join us for an exquisite 3-course lunch and live music on the Tolosa crush pad as we toast the arrival of the 2019 Barrels!
Apex Vineyard Pinot Noir Santa Lucia Highlands 2019
Drum Canyon Vineyard Pinot Noir Sta. Rita Hills 2019
El Coro Vineyard Pinot Noir Petaluma Gap 2019
Gunsalus Vineyard Pinot Noir Green Valley of Russian River Valley 2019
Hollister – Edna Ranch Pinot Noir Edna Valley 2019
Solomon Hills Vineyard Pinot Noir Santa Maria Valley 2019
Bien Nacido Vineyard Chardonnay Santa Maria Valley 2019
Poletti – Edna Ranch Chardonnay Edna Valley 2019
Primera Tolosa Member Pricing - $125 per person
Single Vineyard Purchasers - $150 per person
Advance reservations required for this exclusive event. Limited tickets available. Please call our Concierge at 805-782-0500 or click above to reserve your tickets.