Maximizing Our Water Source
Water conservation is one of the most important aspects of our sustainable practices. With an ongoing statewide drought, conserving and recycling water helps us maximize this precious resources.
With our winery facility surrounded by our estate vineyard, we are able to implement the best water conservation practices by re-purposing winery wastewater. All winery wastewater is biologically filtered on-site and then stored in an irrigation pond to be recycled and used as drip irrigation in the vineyard.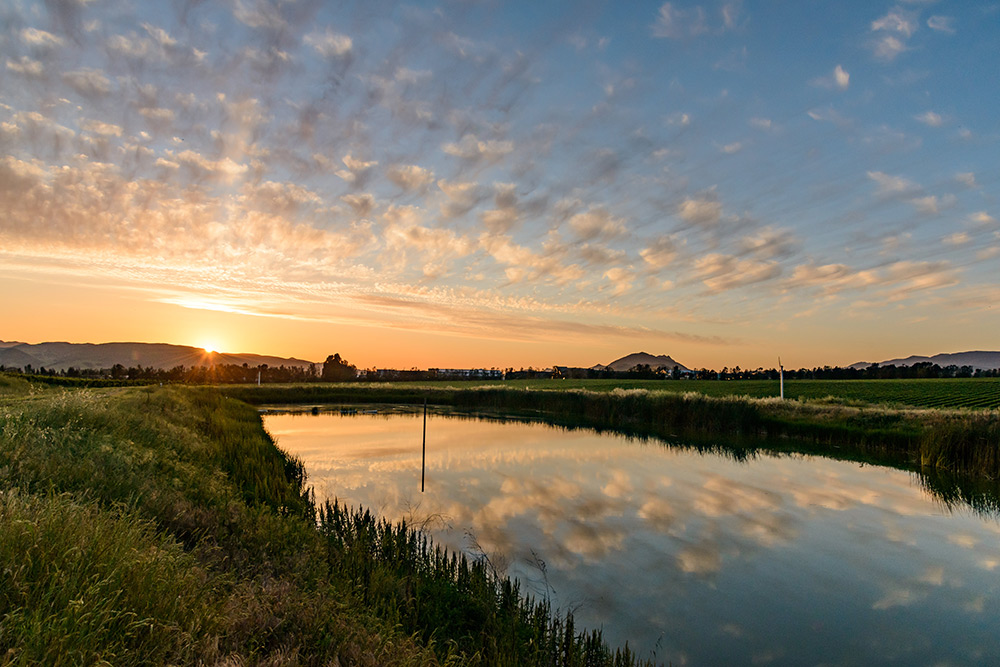 Not only does our irrigation pond store all re-purposed water from the winery, it collects rainwater runoff from our vineyard surrounding the winery. This reuse of water helps us to minimize the use of well water.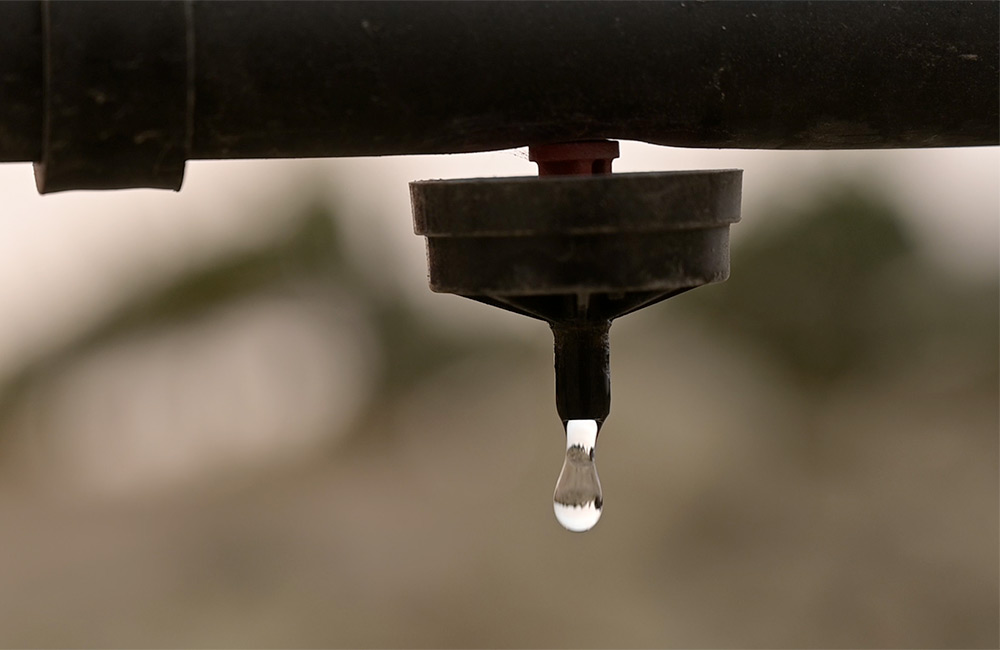 We also preserve our water resource by utilizing drip irrigation in the vineyards, rather than scheduled sprinkler system. This avoids the potential for evaporation and reduces runoff and wind drift. Utilizing drip irrigation ensures that the vines absorb and use all of the water that they are given, thus exponentially limiting excess water usage.