Sustainability
Sustainability has been a bedrock value for Tolosa from the start when vintner Robin Baggett began planting the estate vineyard, Edna Ranch, in 1991. Today, we look at the brand's complete carbon foot print and take our sustainable practices beyond the farm. Learn more about how you SIP Sustainably with Tolosa!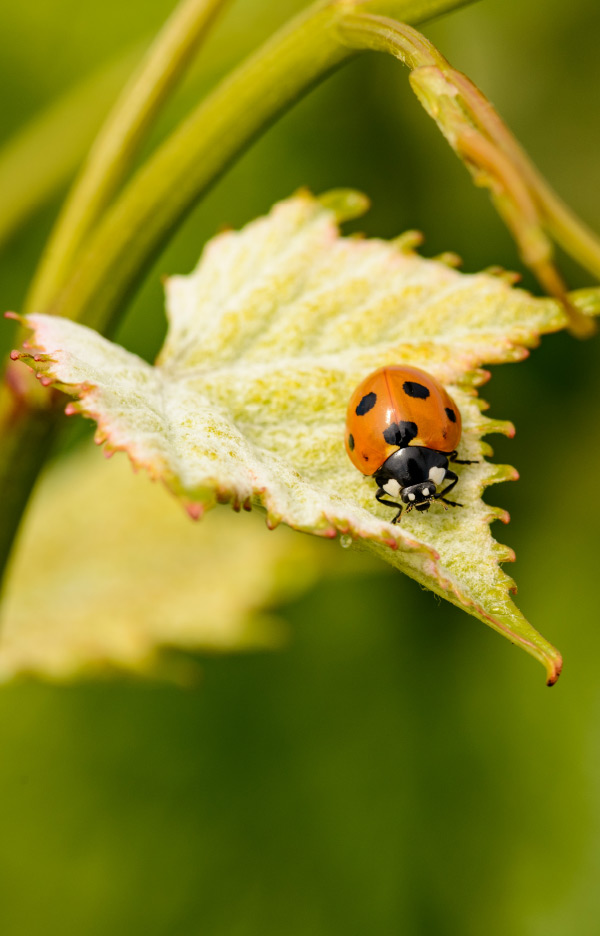 Sustainability in the Vineyard
It is important to Tolosa that we source from vineyards that honor a sustainable approach to farming to nurture the land and ecosystems where the vines grow. Tolosa sources much of its fruit from Edna Ranch in San Luis Obispo. Edna Ranch has documented their commitment to sustainability with SIP: Sustainability in Practice. The SIP certification helps farmers and winemakers demonstrate their dedication to preserving and protecting natural and human resources.
Tolosa aims to source from vineyards and contract with vineyard management companies that limit the use of tractors, implement natural rodent control, release beneficial insects, plant soil replenishing cover crops, and use drip irrigation to conserve water.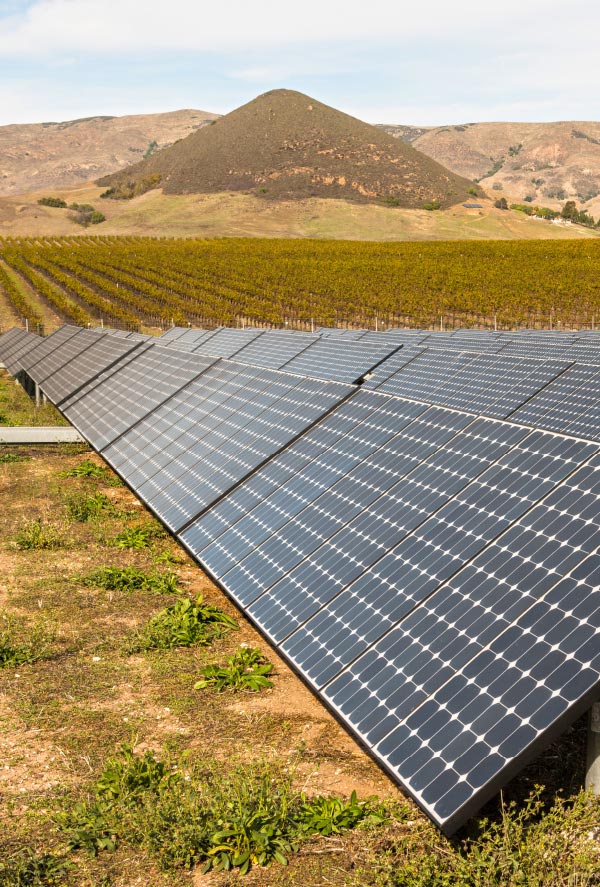 Sustainability in the Winery
Tolosa's state of the art winemaking and hospitality facility was designed to conserve energy usage and cut waste. In 2009, Tolosa installed high efficiency ground mounted sun tracking system. Every drop of water is reclaimed and biologically processed for careful, precise application in the vineyard at key times through drip irrigation. All winery waste, including grape seeds and skins, is recycled, composted, or otherwise recovered.
We've installed charging stations for electric cars, including a dual Tesla station and a universal hybrid charging station, both located in our front parking lot. The charging stations are for use by our guests during their visit to Tolosa.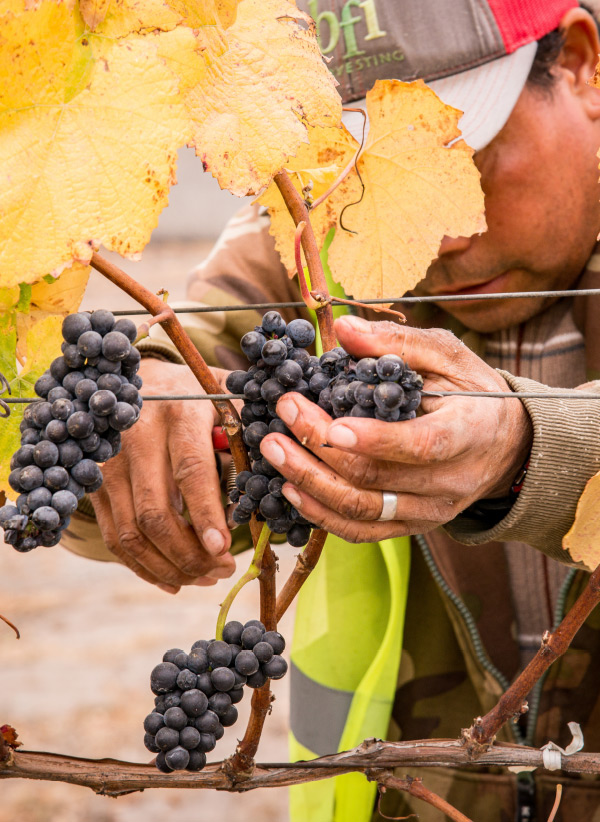 Social Responsibility
Our team is our most important asset. We offer a competitive compensation and benefits package, while offering annual training and education to give our employees the tools they need to thrive in the workplace.
The ethical practice of giving back to our community has been a tradition imbedded into our company culture. We support several non-profit, educational, and environmental organizations. We coordinate annual clothing and food drives, as well as beach clean ups to show our community care and respect.