1772 Club Release Party - Pinot & Perinet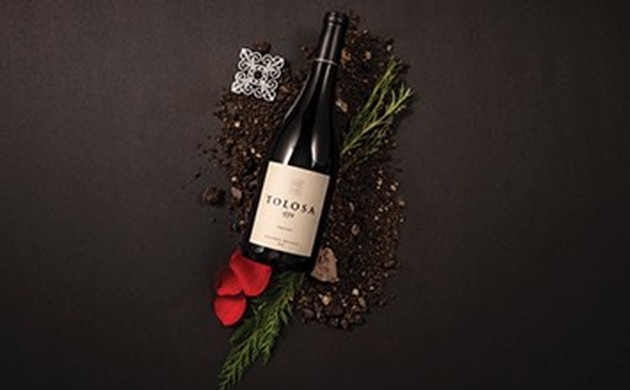 Friday, February 24, 2023
5:00 PM-7:00 PM
Wine Club Members $75 (Up to 2 tickets at member pricing)
Non-Wine Club $95
Tolosa Wine Club members are invited to join us for a festive evening of wine, food, and music as we kick off our 2023 Event Season with a celebration of the release of our 1772 February Wine Club. Taste some of our newest and favorite vintages of our 1772 Signature Series of Pinot Noir and Chardonnay along with a special feature from our sister winery, Perinet. Your ticket includes unlimited sips of featured wines along with deliciously prepared bites from Shekamoo Grill and musical entertainment from guitarist, Jon Stephens.
Featured Wines
Sea Bed Chardonnay 2021
1772 Pinot Noir 2021
Pacific Wind Pinot Noir 2020
Special Pour
Perinet Carinyena 2019
Lite Bites Menu
Persian Paella
Saffron Chicken | Koobideh Beef Kabob | Onions | Peppers | Tomatoes | Garlic Sauce | Sabzi Sauce
Asparagus Salad
Arugula | Fresh Asparagus | Red Onion | Radish | Basil | Pine Nuts | Parmesan Cheese | Creamy Avocado Dressing
Basil Crostini
Whipped Feta | Tomatoes | Date Syrup Drizzle
Goat Cheese Crostini
Fig Jam | Honey Drizzle | Pistachio Dust
Baklava Cannoli
Baklava Ice Cream | Honey Drizzle | Pistachio Dust
Your February 1772 Wine Club allocation will be available for pick-up as well. Please contact our Wine Club at wineclub@tolosawinery.com in advance with any questions or customizations to your allocation. We look forward to sharing this special evening with you!
For more information about this event, please contact our Event Manager, Amy Parker at aparker@tolosawinery.com or 805-782-0500 ext. 157 with questions.
*Ticket purchases are open to Tolosa Wine Club Members. Wine club members may bring guests under their ticket reservation.
*While we love our furry friends and younger visitors during regular business hours in the tasting room, due to the nature of this event, we are unable to accommodate persons under 21 or pets.
We're excited to offer this Wine Club Member Only experience. Please note that the date for this experience may change due to unforeseen circumstances beyond our control. Please be sure to check the Event Calendar, as we will be updating information and changes as they occur.