Homage de France
Saturday, September 19, 2020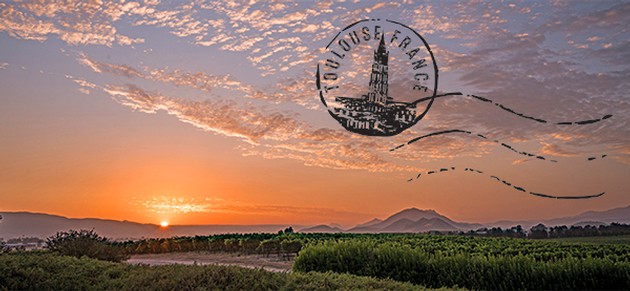 Primera Tolosa Members are cordially invited to join us for our Homage de France dinner!
The Chef, the Winemaker, and the Winery each hold a special connection to Toulouse, France. Known as "La Ville Rose" (the pink city), Toulouse is located in the southernmost region of France near Spain's border. Home of famed Chef Jose Dahan; and the Bishop of Toulouse, Saint Louis of Anjou (Tolosa's namesake). Toulouse is also where Winemaker Frederic Delivert received his education. With an inspired menu and wine pairing, Winemaker Frederic Delivert and Chef Jose Dahan will take you on an authentic Toulouse-inspired six-course culinary adventure.
Take in the sunset and views like no other in the Edna Valley Region at this very exclusive event!
This is a Primera Tolosa exclusive event.
$150 per person for Primera Tolosa Members
To reserve your tickets, please email rsvp@tolosawinery.com or click below to secure.
All events have been redesigned to reflect the utmost in safety, social distance, and cleanliness as we navigate these times. Please note that these event dates may change due to unforeseen circumstances beyond our control. Please be sure to check the Event Calendar, as we will be updating information and changes as they occur. For more information, please contact Holly Holliday, Tolosa's Event Manager at 805-782-0500 x 157 or hholliday@tolosawinery.com