Sustainable Virtual Offering 3-pack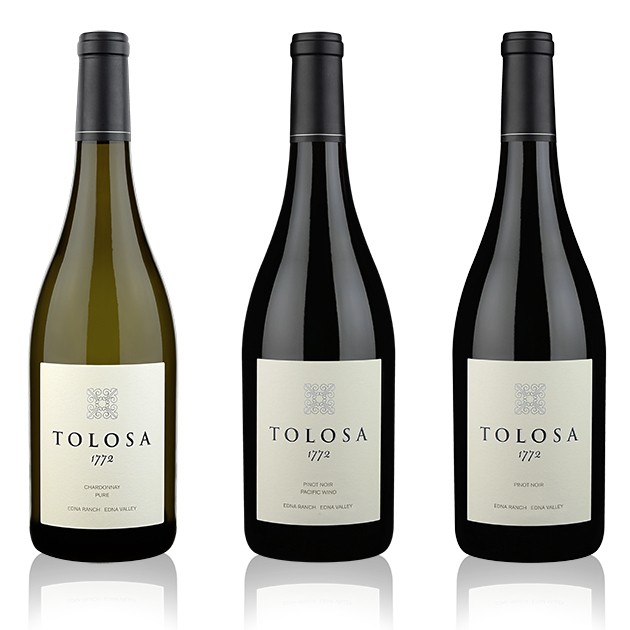 Sustainability has been a core value for Tolosa from the start. Tolosa's vineyard, Edna Ranch, is sustainably farmed and is Sustainability in Practice (SIP) Certified. Join us for a Virtual Tasting as we Toast to Mother Earth and learn more about Tolosa's practices, and how we have taken our commitment to the next level.
Purchase your 3-pack today and book your Virtual Tasting! Contact Virtual Ambassador Faith Comé to book your Virtual Tasting reservation or to inquire about customizing your Virtual Offering fcome@tolosawinery.com | (805) 782-0500 Ext. 144.
This 3-pack includes 1 bottle each:
Pure Chardonnay 2018
Pacific Wind Pinot Noir 2018
1772 Pinot Noir 2018